Join CPTCLA Today
The CPTCLA is the oldest legal association dedicated to practitioners of Intellectual Property law in North and South Carolina. CPTCLA hosts an annual Spring CLE seminar in North Carolina, as well as a Fall CLE seminar in South Carolina, offering a combined nine to twelve hours of CLE credit. Our Fall CLE will be held on September 22-23, 2017 at the Kiawah Island Golf Resort on Kiawah Island, SC. We have a great line-up of speakers. JOIN US.
About CPTCLA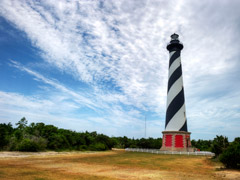 CPTCLA is a non-profit organization of Intellectual Property attorneys in North and South Carolina. CPTCLA was founded in 1979 by a group of intellectual property attorneys led by Julian E. Carnes, Jr.
CPTCLA hosts bi-annual meetings and CLE seminars, attracting speakers from all over the globe to discuss Patent, Trademark, and Copyright legal issues. Our annual Spring Meeting is usually held on a Friday afternoon in early May in the Charlotte, North Carolina area and offers 3-4 hours of CLE credit. Our annual Fall Meeting is usually held on Friday afternoon and Saturday morning in late September along the South Carolina coast and offers 6-8 hours of CLE credit.
The IRS has determined that CPTCLA is a 501(c)(6) organization. Contributions or gifts to CPTCLA are NOT deductible as charitable contributions for Federal Income Tax purposes. The amount of dues used to support grass roots lobbying, legislative activities, or any political campaign on behalf of a candidate for public office is NOT deductible under Section 162 of the Internal Revenue Code. At present, no appreciable portion of membership dues are expended on such activities.