Join CPTCLA Today
The CPTCLA is the oldest legal association dedicated to practitioners of Intellectual Property law in North and South Carolina. CPTCLA hosts an annual Spring CLE seminar in North Carolina, as well as a Fall CLE seminar in South Carolina, offering a combined nine to twelve hours of CLE credit. Our Fall CLE will be held on September 22-23, 2017 at the Kiawah Island Golf Resort on Kiawah Island, SC. We have a great line-up of speakers. JOIN US.
History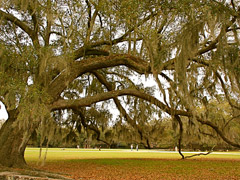 In 1979, Julian E. Carnes, Jr. of Bell, Seltzer, Park and Gibson, Rick Jenkins of Adams & Jenkins, P.A., Guy Blynn of RJ Reynolds and Herb Adrian of Celanese Corporation met in Julian's kitchen to discuss forming an organization devoted to bringing intellectual property attorneys in North and South Carolina together in a social setting to offer educational services on intellectual property to these attorney's within the two states. Through the efforts of these four attorneys led by Julian, who served as its first president, CPTCLA was founded and held its first meeting that year.
Since its beginnings in 1979, CPTCLA has grown into the premier intellectual property law association in North and South Carolina. Following the template set forth by its founders, CPTCLA hosts bi-annual meetings and CLE seminars with our annual Spring Meeting usually being held on a Friday afternoon in early May in the Charlotte, North Carolina area for 3-4 hours of CLE credit and our annual Fall Meeting usually being held on Friday afternoon and Saturday morning in late September along the South Carolina coast for 6-8 hours of CLE credit. CPTCLA has been fortunate to attract speakers from all over the globe to discuss topics related Patent, Trademark, and Copyright, while also giving intellectual property attorneys from the Carolinas the opportunity to present lectures on the same topics.
As for CPTCLA's founding member and first president, Julian devoted his entire professional career of 44 years to the field of Patent Law after receiving his degree from Charlotte College, now the University of North Carolina at Charlotte. Julian was proudly the last licensed attorney admitted to the North Carolina State Bar following private study under the tutelage of licensed N.C. attorneys.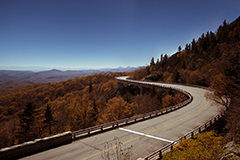 The Julian E. Carnes Scholarship Fund was established upon Julian's death in 1992 to provide undergraduate scholarships to students at Clemson University and the University of North Carolina at Charlotte who are preparing for a career in a technological field appropriate to meet the requirements of the U.S. Patent and Trademark Office to become patent agents or attorneys.